Spinal Decompression Therapy
To better understand the how Spinal Decompression can help alleviate Back Pain and Disc-related pain, a brief overview of how your spine works is a helpful place to start.
You spine is composed of a column of vertebrae (bones) along with ligaments and spinal discs (think cushions) that keep it flexible. In the middle of this construction, your spinal column provides a nerve pathway.
A spine injury, or degeneration over time, can cause both locationally acute and radiated pain. Bulging Discs (when the disk is pushed out of alignment with the structure), Degenerative Discs (when the discs begin to wear out over time), Herniated Discs (where part of the disk impacts a nerve), Sciatica (damage to the sciatic nerve, often resulting in pain down the back of the leg), and Spinal Stenosis (the narrowing of spaces in the spine due to a number of potential factors) are some of the most common ailments that can benefit from Spinal Decompression therapy.
Spinal Decompression aims to relieve and remediate these conditions through the use of a mechanical traction device that gently 'stretches' your spine so that pressure is relieved and, in some cases, elements are able to reposition themselves into their proper places. By decompressing the spine, I effectively aim to relieve pressure on the neural elements of your spine, which reduces pain and, over time, can restore your quality of life and ability to resume an active lifestyle. As spinal conditions are complex by nature, this therapy is not for everyone. However, it has proved very effective for many of my patients so if you are experiencing back pain of any type, please contact me to begin the process of assessing your unique situation and viability for this treatment protocol.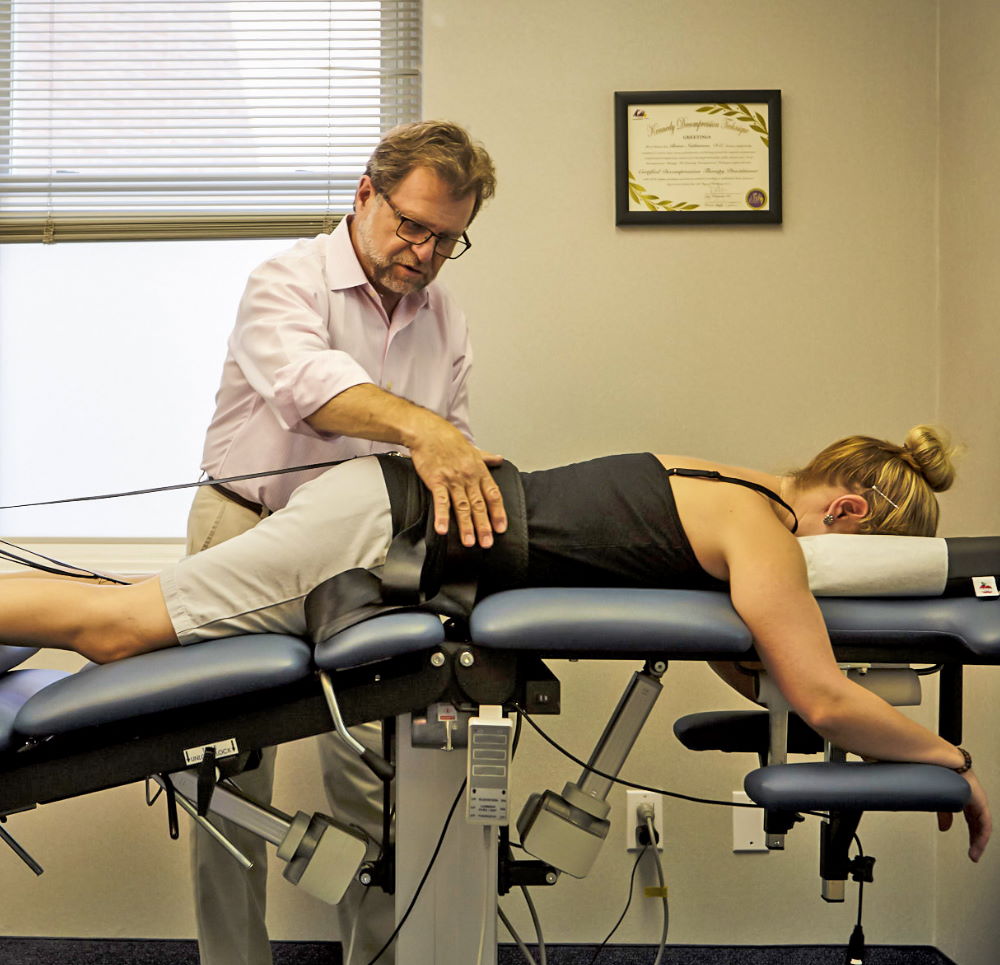 Just Give Me a Call At (203) 313-3844
"He has fixed my back, neck, elbow, shoulders…"
"Brian is seriously a miracle worker. I have been in to see him multiple times over the years for various injuries. As a RN, equestrian, tennis player, and mother to three little guys, I always seem to have new injuries pop up over the course of the year. I have battled arthritis over the years as well.
He has fixed my back, neck, elbow, shoulders and various other issues every single time.
He is not a conventional chiropractor. I haven't had anything cracked or adjusted. He has amazing state of the art equipment that he uses to repair injured muscles.
He spent a lot of time with me on my first visit gathering info and history. Every visit thereafter he easily recalled all my past medical history and previous treatment plans which made for an easy treatment and repair of new ailments/ issues.
He has changed my way of dealing with my arthritis and sports injuries forever 🙂 I have also reduced pain medications to the point where I don't need them anymore.
I always recommend him to friends and family as no one I have been to in the past can remotely compare!"
Sports Chiropractic Therapies Designed for Optimal Performance and Recovery
128 East Avenue Norwalk, CT 06851
I'm pleased to offer the convenience of online scheduling for my existing patients. Simply go through the steps below to schedule your appointment.
If you are a new patient, please contact me directly to discuss your situation and schedule an initial evaluation.
Thank you, and I look forward to seeing you.